Employment-Based Permanent Residency
Employment-Based Permanent Residency
Counsel From A Highly Qualified Williamson County Immigration Lawyer
Our firm guides employers through the process of sponsoring employees for permanent residency. Employment-based permanent residency is the process by which an employer sponsors an employee in obtaining lawful permanent resident status so that the employee may permanently work for the employer in the United States.
What is the Process?
The three-step process for obtaining employment-based permanent residency starts, in most cases, with the employer obtaining an approved labor certification from the U.S. Department of Labor (DOL).
Step 1: Labor certification. The employer must demonstrate to DOL that there are no minimally qualified U.S. workers who can fill the position that the employer needs the foreign national to fill on a permanent basis. The employer demonstrates this need by a performing a series of recruitment steps designated by DOL. If there are no minimally qualified applicants, DOL will issue the labor certification.
Step 2: After the labor certification has been granted by DOL, or if such a request is not required, the employer continues the process by filing Form I-140, Immigrant Petition for Alien Worker, with U.S. Citizenship & Immigration Services (USCIS).
Step 3: When Form I-140 has been approved and an employment-based visa is available, the employee files Form I-485, Application to Register Permanent Residence or Adjust Status, with USCIS.
What are the Employment-based Visa Categories?
According to the U.S. Department of State, approximately 140,000 employment-based immigrant visas are made available every fiscal year to qualified applicants under the provisions of U.S. immigration law. These employment-based (EB) immigrant visas are divided into five preference categories.
EB-1
EB-1 is the employment first-preference category, which is reserved for aliens with extraordinary ability in the sciences, arts, education, business, or athletics; outstanding professors or researchers; and multinational executives and managers. Individuals in this category do not need a labor certification. They are eligible to file Form I-140 with USCIS. If approved, they may file the I-485.
EB-2
EB-2 is the employment second-preference category, which is reserved for aliens who, because of their exceptional ability in the sciences, arts, or business, will substantially benefit the national economy, cultural, or educational interests or welfare of the U.S. as well as for aliens who are members of professions holding advanced degrees or their equivalent.
EB-3
EB-3 is the employment third-preference category, which consists of aliens with at least two years of experience as skilled workers; professionals with a baccalaureate degree; and other workers with less than two years of experience, such as an unskilled worker who can perform labor for which qualified workers are not available in the U.S.
EB-4
EB-4 is the employment fourth-preference category, which consists of religious workers, certain employees of the U.S. government abroad, Panama Canal employees, international organization classes, plus juveniles declared dependent by a U.S. court. This category encompasses a large pool of immigrants, so speak with a Williamson County immigration attorney to learn whether you qualify.
EB-5
EB-5 is the Immigrant Investor Program, which allows investors who invest in new commercial enterprise to obtain permanent residency. This program was created by Congress in 1990 in order to try and stimulate the economy by creating jobs & obtaining investments from foreign investors.
Criteria for EB-5 Eligibility
Required minimum investments are:
General: The minimum qualifying investment in the U.S. is $1 million.
Targeted employment area (high-unemployment or rural area): The minimum qualifying investment either within a high-unemployment area or rural area in the U.S. is $500,000.
Job-creation requirements include:
Within 2 years of admission to the U.S. as a conditional permanent resident, the investor must create or maintain at least 10 full-time jobs, either directly or indirectly.

Direct jobs are jobs that are located within the commercial enterprise into which the EB-5 investor has directly invested capital.
Indirect jobs are those jobs that have been created collaterally or as a result of capital invested in a commercial enterprise that is affiliated with a regional center by an EB-5 investor.
The team is here to help you! We are conveniently located in Round Rock, TX and serve all of Williamson County!
Don't hesitate to call us today if you want to learn whether you qualify for an employment-based visa or if you need help applying for one.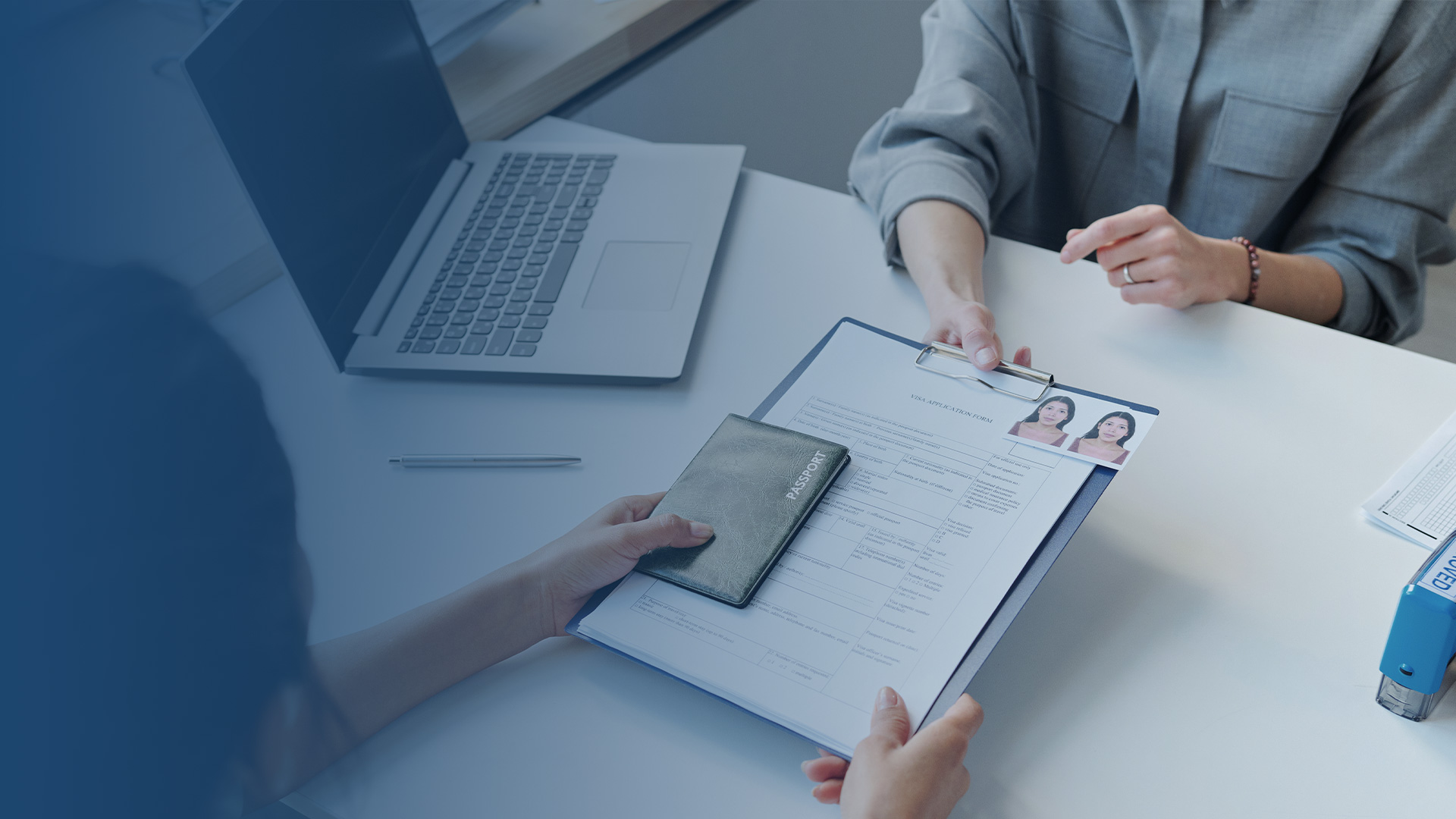 Committed to Clients

We truly have a passion for what we do and how we help clients.

Immigration Services

We can assist you with a multitude of immigration issues.

Client Reviews

See what satisfied clients have to say about working with us.